Transitioning to Assisted Living: A Step-By-Step Guide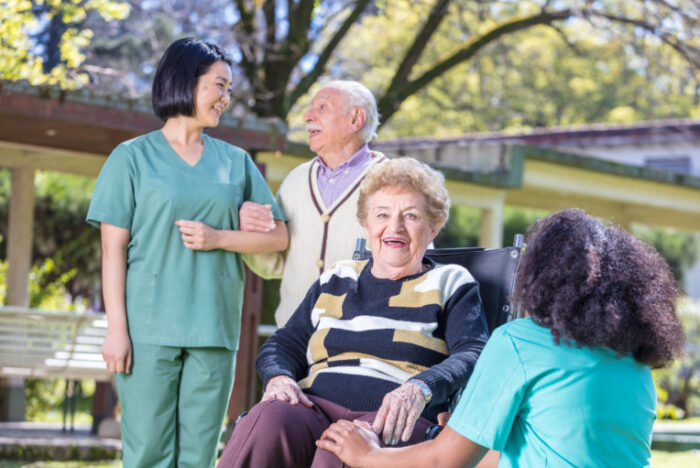 Moving into an assisted living community for Alzheimer's care in San Antonio, Texas, can feel overwhelming. Here's a step-by-step guide to help you easily navigate this significant transition:
Step 1: Assess Needs
Collaborate with healthcare providers to understand the level of assistance required. This aids in selecting the appropriate memory care facilities in San Antonio.
Step 2: Research and Visit Communities
Spend time researching options. Consider factors such as location, amenities, staff, resident satisfaction, and cost. Visit multiple communities for a firsthand impression, so you can find the best memory care facilities that provide the most suitable assisted living for your loved one.
Step 3: Discuss the Move and Plan Finances
Openly communicate with your loved one about the transition. Highlight the benefits, and address their concerns about the planned memory care. Also, ensure that the cost fits your budget. Look into possible insurance coverages or financial aid.
Step 4: Downsize Belongings
Simplify the move by downsizing possessions. Especially when a loved one is set to receive dementia care in Texas, maintaining important personal items can help foster a sense of home and familiarity.
Step 5: Make the Move
On move-in day, accompany your loved one to provide support. Familiarize them with the environment and introduce them to the staff and residents. Once everything is set, follow up on your loved one by regularly visiting and communicating with them to help them settle down.
If you want to ensure a seamless transition, Seasons Alzheimer's Care and Assisted Living can help. We just want you to remember that this transition is a journey. It requires patience, understanding, and reassurance that this move is a step towards a safer, more comfortable life.