Making Living Spaces Safer for Seniors with Dementia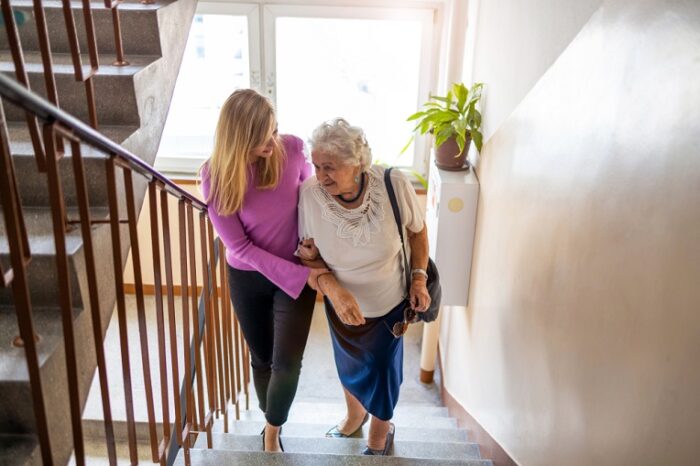 One of the most common symptoms of dementia is increasing confusion which can increase the risk of accidents, falls, and other unwanted incidents. Because of this, many seniors opt to age in facilities that offer memory care services and assistance with daily living activities.
For seniors looking for an assisted living facility, we offer assisted living in San Antonio Texas, but for seniors with dementia aging at home with their families, here are a few things they can do to make living spaces safer:
Clearly Mark Doors and Windows
Seniors with dementia can experience memory problems, resulting in stress, confusion, and anxiety at home. Clearly marking doors and windows with a sign will help prevent them from bumping into them or accidentally getting lost outside. For families in need of assistance, consider taking advantage of our memory care facilities in San Antonio.
Lock Away Potentially Dangerous Tools or Appliances
Loss of focus and confusion are among the most common symptoms of dementia; losing focus while operating kitchen appliances or tools can lead to potential injury or accident. Lock away potentially dangerous tools and appliances to avoid unwanted incidents. For memory care services, we offer dementia care in Texas.
Maintain a Peaceful and Clean Environment
Loud noise and poor housekeeping can aggravate seniors with dementia, increasing stress, anxiety, and anger levels. Maintaining a peaceful, quiet, and clean living environment can help seniors remain calm, reducing the risk of unwanted incidents caused by stress, confusion, anxiety, and anger.
Our assisted living facility provides Alzheimer's care in San Antonio, Texas, for seniors who have trouble aging at home. Call Seasons Alzheimer's Care and Assisted Living at (210)-584-4238 for more information.