Choosing a Conducive Environment for Your Loved One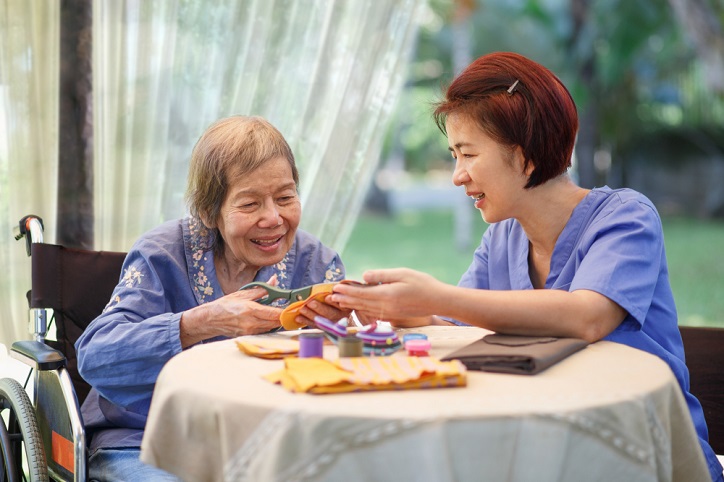 As we age, we lose our strength, endurance, and balance. These adjustments raise our risk for accidents, which can result in serious health problems. This is especially true if a loved one has memory challenges like dementia or Alzheimer's.
As a result, it's crucial to create a welcoming environment where an elderly relative can live, for example by enlisting the aid of senior living in San Antonio TX.
You can make sure of the general security and well-being of your loved one with our senior community providing memory care in Texas.
We offer:
Adequate Lighting
Choose a senior community that has adequate lighting for its elderly residents. Accidents can be prevented by using bright lighting in stairwells, hallways, and rooms.
Use of Traction-Free Rugs and Carpets
One of the main causes of senior mortality is falling over or tripping. Therefore, we always take steps to minimize this risk.
Handrails and Grab Bars
To prevent our residents from falling, we've installed support systems on the stairs, showers, and restrooms.
Clean and Functional
Our senior home offers fun, clean, and exciting amenities to help your loved one continue their life with independence. Here, they can socialize with other residents, discover new hobbies, and receive complete and loving care.
Enticing and Healthy Meals
We offer wholesome, delicious meals that are prepared at home. Our Alzheimer's Assisted Living in San Antonio, Texas, recognizes the value of a healthy diet, and this is one of the ways we lower the risk of senior malnutrition.
At Seasons Alzheimer's Care and Assisted Living, we go above and beyond to ensure that your family is secure and content. You can ensure general satisfaction and cost-effective service through our dementia care programs.
Call us if you would like more details.